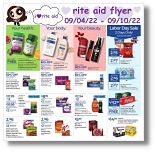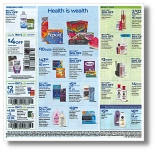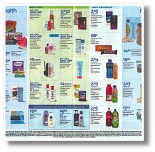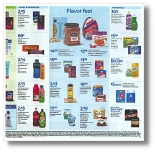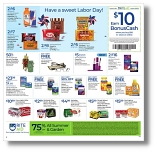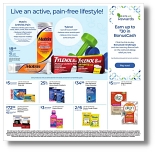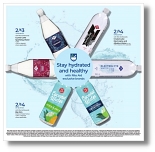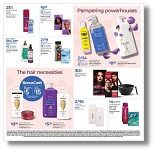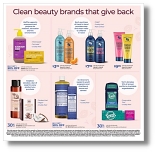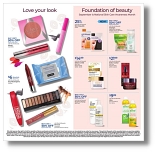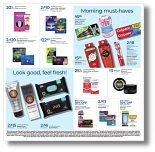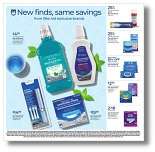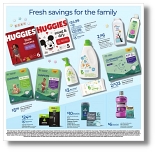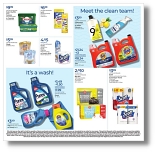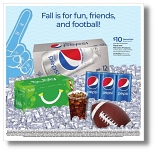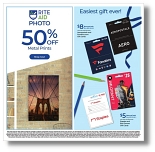 click an image to view full size or view all full size
download pdf

jump to comments section






new to bonus cash? click here to learn the basics!












Axe , Dove Men's Care , Degree , Suave , Vaseline , & Dollar Shave Club get $10 wyb $25 limit 2




General Mills & special k Cereal (select) get $2 wyb 2/$6 limit 2

Listerine Mouthwash, Toothpaste, & Breath Fresheners get $6 wyb $12 limit 2
-$1 Listerine Mouthwash 500ml+ exp 09/18/22 (08/21/22 save)

Neutrogena Makeup get $6 wyb 2 limit 2


Pepsi & Mtn Dew 12 oz 12 Pk, 2 Liter, 7.5 oz 6 Pk, or 16.9 oz 6 Pk & Bubly 12 oz 8 Pk get $10 wyb 5 limit 2
Pepsi 2l reg psa $3.29
Bubly 12 oz 8 Pk reg psa $4.29
-$1 wyb 3 bubly 8 packs exp 09/19/22 coupons.com app cash back
-$1 wyb 3 Bubly 8 pks limit 5 09/01-09/07 checkout51 offer (Cannot use this offer with any other print or in-app coupon or rebate, offers may vary by user)








Big Win Purified Water 16.9 oz 24 Pk $4.99 or 2/$6 09/04-09/05

Big Win Purified Water 16.9 oz 24 Pk $4.99 or 2/$7 09/05-09/10

Big Win Trash Bags 13 Gallon 26/30/60 ct & 30 Gallon 20/40 ct $5.99 or 2/$10

Motrin Arthritis 1.7 oz $8.49
-$5 (should be available by 09/04)

Rite Aid Liners 60 ct & Pads 14/16/24 ct $2.29





---
* all deals subject to change/regional differences *
always check your local ad!
---
sources / credit:
riteaid.com | Virago06 @ slickdeals | Ravi Patel (patel7ravi7) @ youtube
---
did i miss a hot rite aid deal? do you have photos of a rite aid ad or sale tag to share?
contact me here!
---